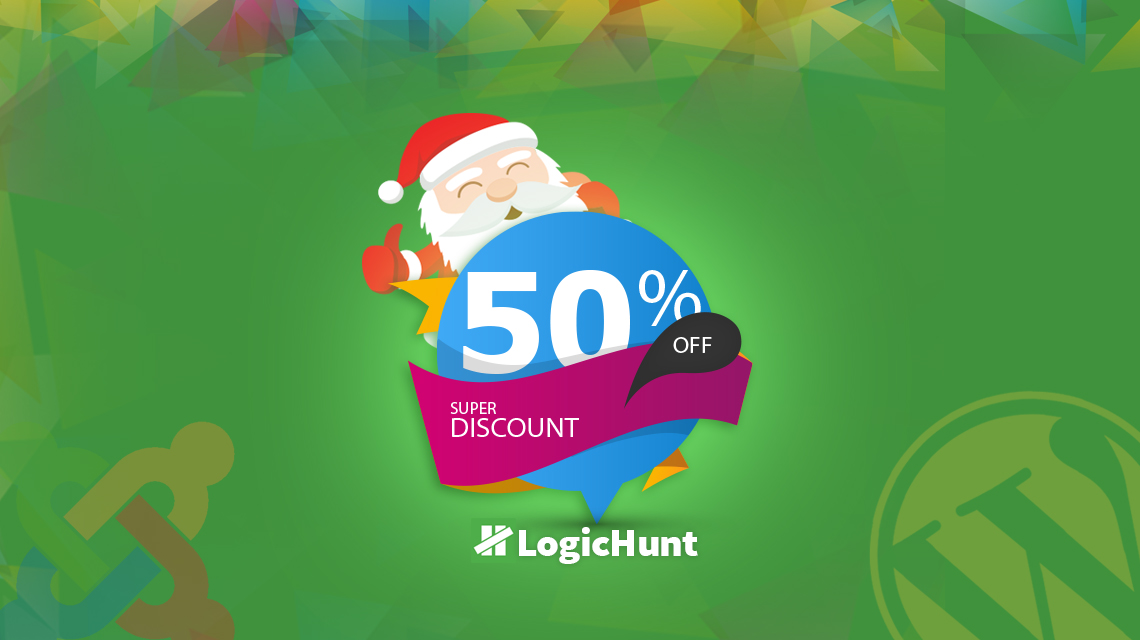 Merry Christmas and Happy New Year 2017!
Take greetings and warmth welcome on the eve of Christmas and New Year from LogicHunt. We always care about this festive sprit and try to enhance it.
To provide you amazing present LogicHunt has come to you with unbelievable offers. Get Huge! discount on our product.
If you want to decorate your website besides Christmas tree come hurry to us and grab our effective plugin, extension and template with tremendous discount. Color your dream with our product and celebrate this festive vacation.